Beverly Hills Hotel
Where:Beverly Hills, California

Why:Pre-Coachella pitstop.

When:April 2015

Who:My confidant.
Among the palms.
The swimming pool.
Jetlag makes for a beautiful view of dawn.
Ooo I love this room.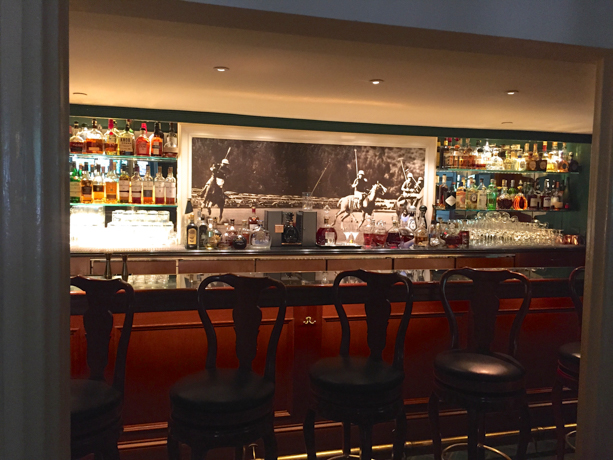 The Polo Bar – great for a drink, breakfast, lunch, dinner - pretty much everything.
Even the beach balls are branded!
Palm trees for days.
Insider secret – the lot always says full but a select few know that there is always space in the private lot.
Michael, the legendary garage attendant, let us take a "spin" in Richard Anderson's vintage Rolls Royce.
The bungalows.
Breakfast on the patio of the Polo Lounge.
Welcome to the Beverly Hills Hotel!
Highs & Lows
Service is without a doubt the best I have encountered. The staff reminded me what hospitality is all about!

Breakfast was superb! Both the Polo Lounge and Fountain Room were delicious.

The vibe and essence of the hotel is spot on… the perfect mix of old and new.

The pool is like a mini oasis in the middle of Beverly Hills with some pretty great people watching.

The landscaping at the hotel was unreal! I didn't know palm trees could get so big.

The bed...
The Barometer
Design

Website

Life Changing

Environmental Consciousness

Overall Value
Night's Sleep

Service

Amenities

Stealable Stuff

Refer a Friend
Total: 47/50
Important Bits
Type

Iconic Luxury Hotel

Vibe

Old school luxury meets timeless cool.

Location

Beverly Hills.

Rooms

208

Music

Underwater hits in the pool.

Year Opened

1912

Designed By

Architect Elmer Grey and Interior Designer Hirsch Bedner.
Pool/Gym

Yes and yes.

Restaurant

Yes! The Polo Lounge, Fountain Coffee Room, Cabana Cafe, and Bar Nineteen12.

Bar

Polo Lounge and Bar nineteen12.

Minibar

The basics but all beautifully packaged in the BHH brand.

Wifi

Yes.

Children

Yes.

Price

Pricey, but justifiably so.
Sugarfish Beverly Hills
212 N Canon Dr, Beverly Hills, CA
I could eat lunch and dinner here every single day. The set sushi menu is perfect, simple, and just so affordable!! It has become a bit of a franchise around the city but I still think it's the best.
Beverly Hills Juice Club
8382 Beverly Blvd, Los Angeles, CA
My favorite juice place in the world (and one of the originals- the place opened in 1975 long before the juice craze!). The banana shakes with almond butter are the perfect afternoon snack.
Weisman Foundation
265 N Carolwood Dr, Los Angeles, CA
Check out the Weisman Foundation, an amazing private art collection located in a beautiful Los Angeles Estate with works from Miro, Warhol, Lichtenstein, and Rothko to name a few.
Beverly Hills Hotel
9641 Sunset Blvd, Beverly Hills, CA