LUX* Le Morne
Where:Le Morne

Why:To place my dirty little hands all over the Grand Piano in Cafe Lux

When:May 2017

Who:Myself and @gideon.malan, @marine.fantasea and @vitamin_sea_ltd also joined for a day at the beach on their Vitamin Sea vessel. 2
The LUX* Le Morne is situated beneath the majestic gaze of Le Morne mountain.
One of three beautiful pool areas.
So many levels of chill
Ladies dressed in Saree hand-roll Roti and Dal Puri at the delectable Mauritian Island Feast each Saturday, accompanied by live Sega musicians.
The exterior of our Ocean Junior Suite
The Ocean Junior Suite bungalows feature outdoor AND indoor showers, cheeky bathtub, and the coziest crispest white bed I've ever slept in.
ICI Ice Cream serving up coco sorbet and ice lollies by the pool.
Golden Hour on Le Morne beach
Sparkling blue seas, and my most favorite fin mule & dive instructor @gideon.malan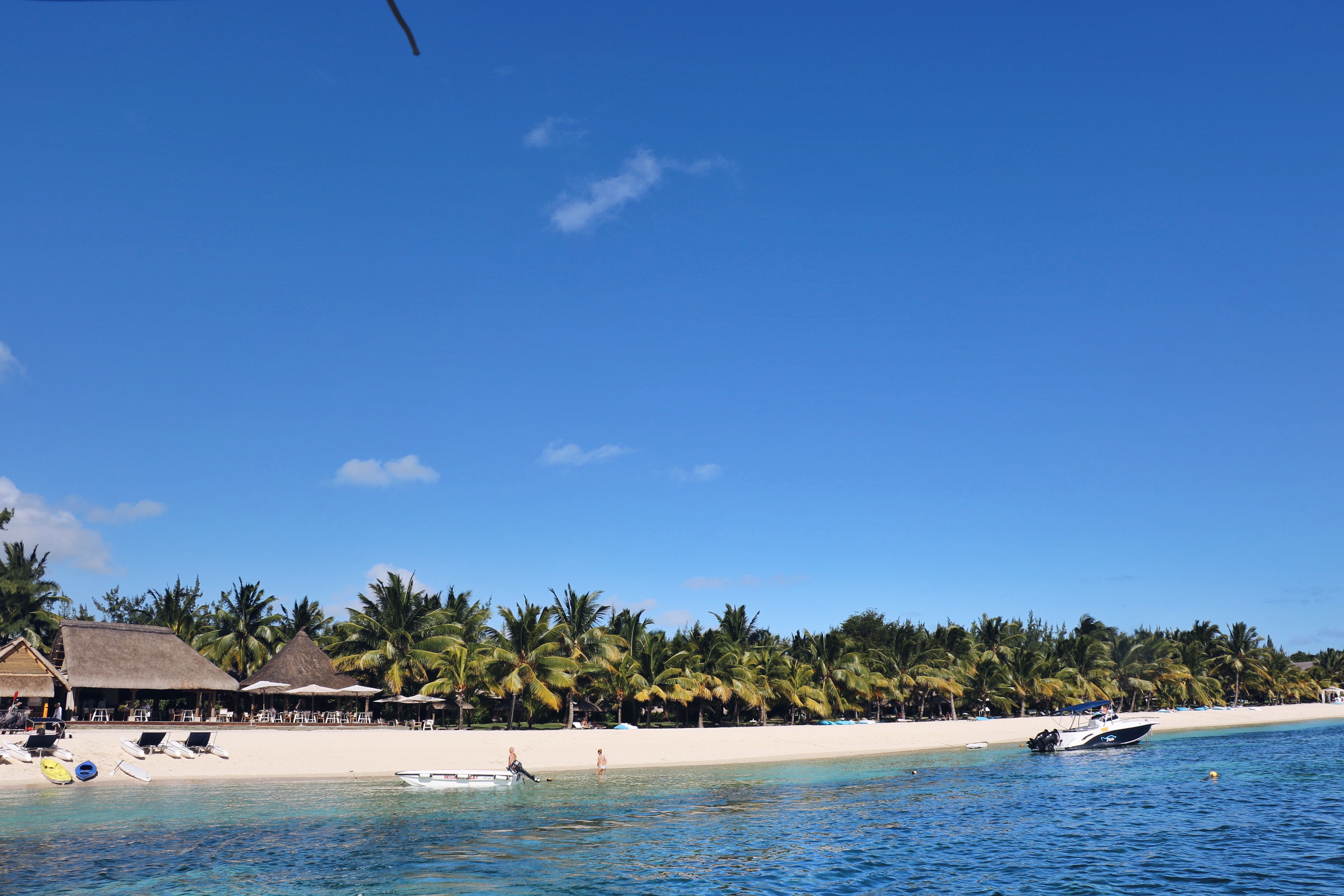 View of The Beach Restaurant from the water
Incredible massages in the LUX* Me Spa - each beginning with the vibrations of a tibetan singing bowl on the body.
The Grand Piano at Cafe LUX* is likely my happiest place in the world... overlooking the ocean and epic sunsets.
Highs & Lows
It's never a dull moment at the LUX* hotels, as there are tons of workshops and activities offered at the LUX* LeMorne, ranging from Paddleboard Yoga, Aqua Serena Janzu water therapy, Uni tasting, Meditation, and my own offering for the workshop, 'De-Mystifying Music' on the grand piano in Cafe Lux.

LUX* Resorts Spas have their own indulgent skincare line available at the LUX* Me Spa. Gold dust face scrub and Lemongrass Salt Body Scrub are my favorites.

You may come across a "message-in-a-bottle" hidden around the resort, which contains vouchers for spa treatments and lovely perks... I found one just outside of the Gym which contained a voucher for free drinks!

The details and utmost levels of service in this hotel areeveryting.
Plastic bottles in the mini-bar. When luxury five-star resorts near the sea stock plastic bottles in the Mini-Bar, no matter how much I love the resort, I go mental. Glass bottles would be more appealing! Lux have an absolutely brilliant carbon offsetting program, which would be complimented bymindfulness of disposable plastic served to guests.
The Barometer
Design

Website

Life Changing

Environmental Consciousness

Overall Value
Night's Sleep

Service

Amenities

Stealable Stuff

Refer a Friend
Total: 43/50
Important Bits
Type

Luxury Island Getaway

Vibe

Elegant families and honeymooners

Location

Tucked away in the loveliest, quietest corner of Mauritius

Rooms

149

Music

Traditional Sega, Piano Bar, International DJs by the beach

Year Opened

2008

Designed By

ID / VK Design LTD
Pool/Gym

3 pools, and a state-of-the-art gym

Restaurant

The Kitchen (buffet), The Beach (lunch and dinner grill), The Bar, Ilot and Oasis (beach bars), Café Lux* (coffee), and East (Thai)

Bar

Yes

Minibar

Yes, nothing special though

Wifi

Yes, open network

Children

Yes! This is very much a family hotel

Price

Indulgent Luxury
Vitamin Sea LTD
LUX* Le Morne, Le Morne, Mauritius
Private boat will take you to see Dolphins just in front of the hotel, and take stunning underwater photographs
Surf / Kite Surf One Eye
Airswitch Kitesurfing, Rivière Noire District, Mauritius
Just be mindful of the locals!
Isle des Deux Cocos
Ile Des Deux Cocos LUX* Resorts, Grand Port District, Mauritius
The LUX* private island, Just a 1hr15min minute car journey and a 5 minute boat to pure paradise and the most preserved marine park in Mauritius. There is also a stunning Moroccan-style private villa there forhire.
LUX* Le Morne
LUX* Le Morne, Le Morne, Mauritius