Beekman Hotel
Where:New York City, New York

Why:Staycation, Anniversary Celebration

When:March 2017

Who:Me + Boyfriend
The entrance to the landmarked hotel is covertly located on the quiet Beekman Street in Financial District.
Textures and textiles greet you warmly at check-in.
The atrium is decorated with Victorian cast iron railings, which I am nervously hovering over for this photo.
Looking up into the sky lights.
A playful atmosphere...
...Eclectic block-colored décor with items like pillows, table lamps and ottomans that accent the bedroom.
A luxurious Carrara-marble tiled bathroom perfect for afternoon soaks.
On a cold Saturday evening...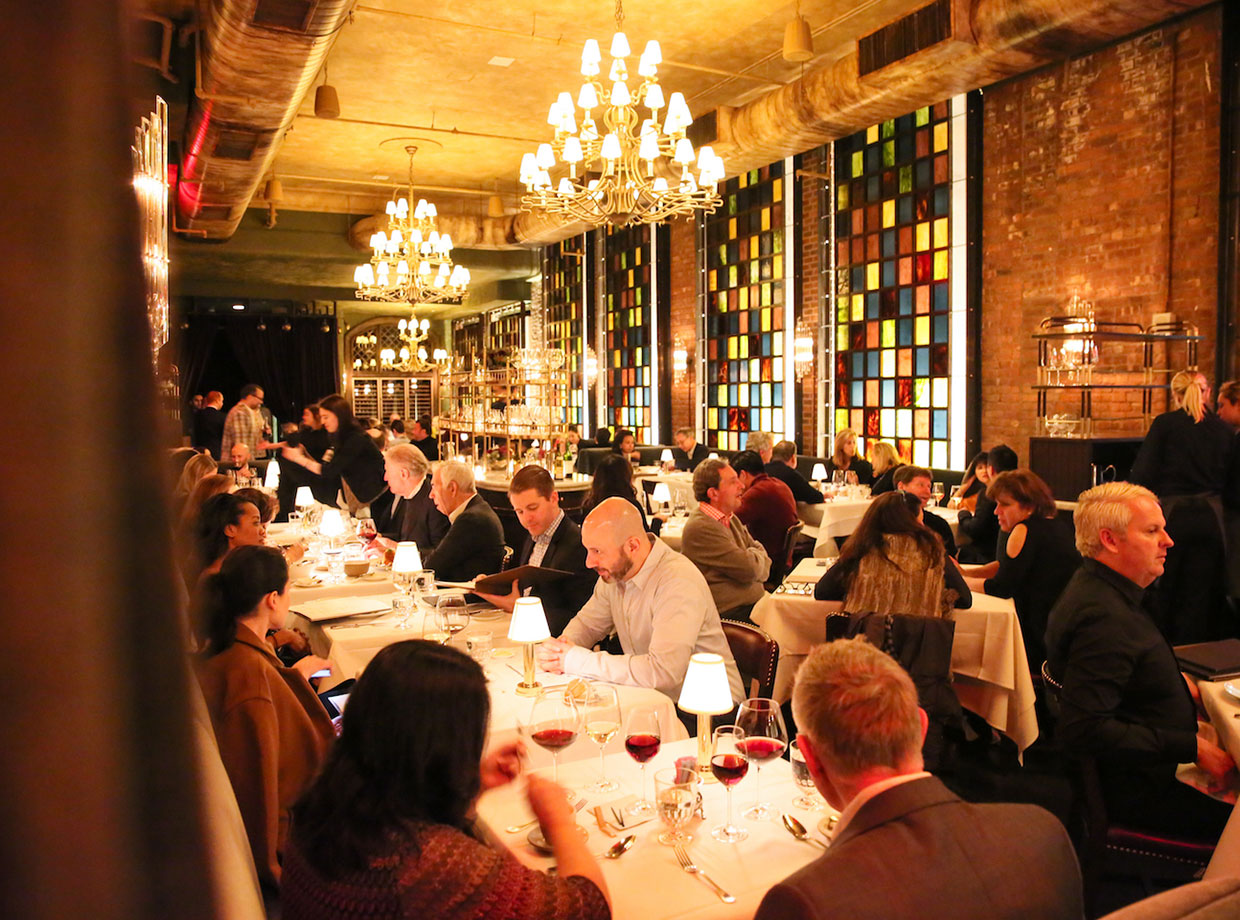 ...Tom Colicchio's Fowler & Wells and The Bar Room were packed to the brim with a large constituency of locals and out-of-towners alike.
My boyfriend and I enjoyed a splendid Anniversary dinner (and the following day, brunch) at Keith McNally's Augustine.
We were transported to a different era and place with the ornate and thoroughly-consistent interior design and food.
Drinks under a dramatic pyramidal skylight.
The center of activity isn't the lobby, but the Bar Room.
Sitting in the center of the nine-story atrium.
Gaze upward and relish in the architecture, or burrow into a velvet armchair and enjoy the surrounding local art work on display.
Highs & Lows
The Bar Room (located in the atrium) feels very much like an old-school private club – opulent and dimly-lit. An excellent date spot.

The indelible and unique architecture of the Victorian atrium + pyramidal skylight. The amount of care and attention to detail that went into the restoration is very apparent.

Augustine, the restaurant. The service, food, décor was all impeccable. It gets packed, so reservation is recommended.
The Financial District location. If I were visiting NYC, I might prefer another neighborhood that was more buzzing. However, apparently, many new things are coming to this area.
The Barometer
Design

Website

Life Changing

Environmental Consciousness

Overall Value
Night's Sleep

Service

Amenities

Stealable Stuff

Refer a Friend
Total: 46/50
Important Bits
Type

Trendy and historic landmark hotel.

Vibe

For the affluent adults (35 year old +), European, curious tourists.

Location

Located in Financial District. Lots of tourist attractions nearby, but not so many local hang outs that I enjoy in NYC.

Rooms

287

Year Opened

September 2016 (but built in 1881).

Designed By

Thompson Hotel, interior design by Martin Brudnizki.
Pool/Gym

No, but complimentary access to Blink or Equinox nearby (while they are building their gym).

Restaurant

Tom Collicchio's Fowler & Wells, The Bar Room and Keith McNally's Augustine.

Bar

Yes, The Bar Room.

Minibar

The usual. Nuts/candy/wines/liquor.

Wifi

Yes - free for guests.

Children

Leave the children home.

Price

On par with most of NYC's trendy hotels, rates start at $619 USD.
Walk the Brooklyn Bridge
the brooklyn bridge new york
Only a couple of blocks away from the hotel is the Brooklyn Bridge. Although touristy, it still offers one of the best views of NYC.
Visit the Oculus
The Oculus New York
an elegant, majestic cathedral-like transportation hub/retail center like you've never seen.
Aire Ancient Baths
88 Franklin St, New York, NY 10013, United States
A cavernous, luxurious spa in Tribeca.
Beekman Hotel
123 Nassau St, New York, NY 10038, United States